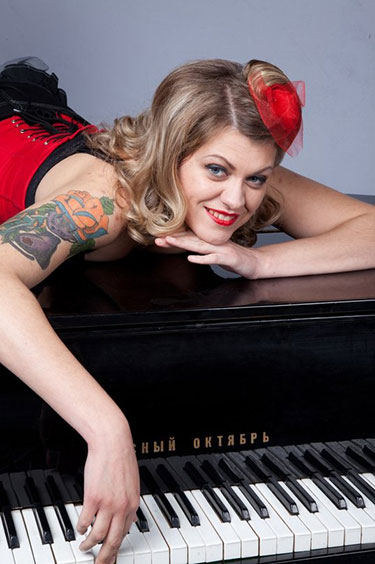 Female: - a singer/songwriter, currently
performing as a solo artist and a part of the vocal duo.

Date of birth: 1986

Musical education:
- 1995-2002 V.L. Rostropovich Musical School No57
- 2007-2012 The Gnesin Russian Music Academy, Jazz singing

Higher education:
- 2002-2007 International University (in Moscow), Journalism

Languages:
English fluent, advanced
French elementary




Female: - a solo project, based on the colaboration with a piano player.
Date of birth: 1988

Musical education: Rostov State Rahmaninov Conservatory

She is a talented jazz piano player. In 2014 she took the 3d place at the 18th International Jazz Competition among the young performers. Her technique and tremendous imagination make her piano interpretations really unforgettable. Since 2015 is a member of a jazz band.