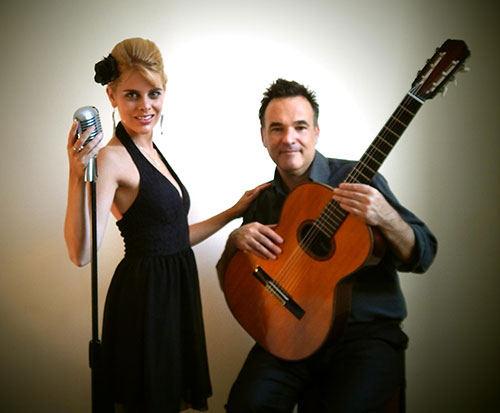 Female: singer

She started her training when she was 10 years old with individual lessons of music theory and guitar.
She has performed in the most well-known jazz clubs in Buenos Aires, such as Thelonious, Notorious and Be Bop. She also took part in the Buenos Aires Jazz Festival 2013 and the prestigious cycle "Sotano Beat" at the San Martin cultural center. She created the acclaimed show , the first and only show in Argentina which honors the songs that Marilyn Monroe performed during her career.
In January 2014 she had her debut album recorded.

Male: guitar player
He took guitar and double bass improvisation lessons with Hernan Merlo (between the years 1995-2000)
During his trajectory as musicians and composer he collaborated and shared stage with renowned musicians of the jazz scene in Argentina: Chico Novarro, Jorge Navarro, Walter Malosetti, Javier Malosetti, Gillespi and Daniel Melingo amongst others.