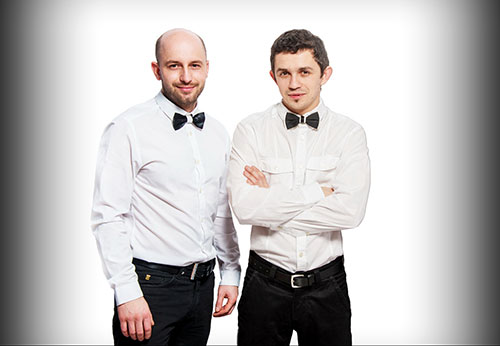 Male:
Master National Music Academy. The first academy graduate, class of lectro accordion. Engaged in music for 16 years. He is the winner of national and international competitions.
Plays in styles such as classical, jazz, folk various nations, funk.

Male:
Professional violinist. Was born in 1984. Engage music for 24 years. He studied in Musical national academy in Lviv. He is a winner of many competitions and took part in many festivals in Ukraine and abroad ( France, Poland, Germany Bulgaria )
Can play on 4 or 5 strings violins. For nowadays he have exclusive 5 string electro violin wich has many individual devices.
That's why this violin has unique sound.
English level: intermediate, free writing and reading.
He playing in such styles: classic, jazz , pop, rock, funk.