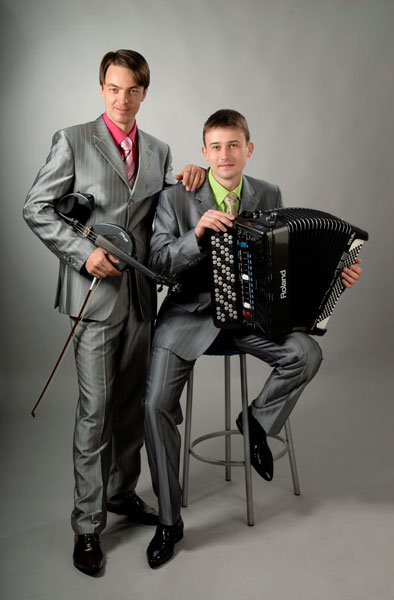 The Duo is made up of two professional musicians from Ukraine. The repertoire of the Duo contains jazz, classic, gypsy, and pop-music.

Both were educated at the National Musical Academy in Ukraine. The duo has performed at many events, such as: The Olympic Games 2008 in Beijing, Music Festivals in The USA (2007, 2006), Canada (2007), European countries (Italy 2005, Germany 2002, 2001, 1998, Slovakia 2005, Belgium 1999, Netherlands 1998).

The Duo has experience in performing in the best restaurants and casinos in Kyiv (the capital of Ukraine) The Hyatt Hotel, The Premier-Palace Hotel, The President-Hotel, The Palmira International Casino, and Casino Victoria. The musicians performance was broadcasted on Ukrainian TV Channels such as: 1+1, 1st National, ICTV, Inter.