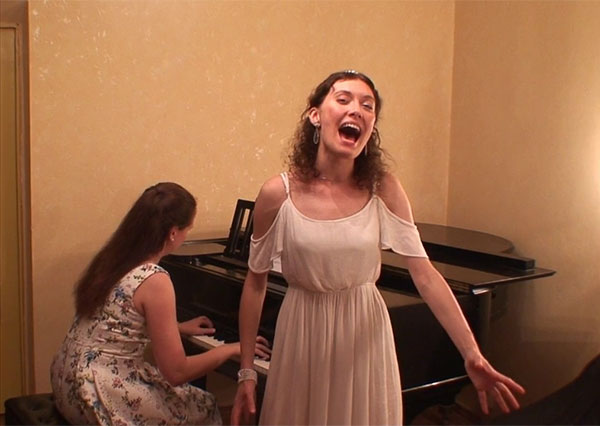 Female:
Date of Birth: 1983

Education:
-2002-2007-Diploma of specialist (methodist, teacher of piano playing), National Tchaikovsky Music Academy of Ukraine.
-1998-2002 Certificate of distinction, piano faculty of R.M.Glier Kyiv State Higher Music College.
-2014-Diploma of the Rapid Expert Assistance and Co-operation for Conflict Prevention
Operations, Crisis Management and Post-Conflict Rehabilitation (REACT) Spain, Madrid
-2005-2008 Advanced Level Diploma of English, The London School of English in Kyiv

Work Experience:
-December 1, 2015 - May 30, 2016-singer-pianist at XIV Hakone Rikyu hotel,
Hakone-Miyanoshita, Kanagawa, Japan
-2014 - 2015-self-employeed, an artist - singer-pianist, a member of the band Kolodiya. Had performances in Ukraine, Poland, Spain.
-2009-2013 Reasearch Lead Specialist at phono department at H. Pshenychnyi State Cinema/ Photo/Phonography Archives of Ukraine (civil servant), a vocal member of the folk-group Kolodija
-2007-2008 Accompanist, private ballet school "Releve" (Kyiv, Ukraine)
-2005-2007 Artiste of choir in Opera studio P.Tchaikovsky NMAU (Kyiv, Ukraine)
Awards:
-2000-Silver medal, Kyiv Secondary School No165 with the profound study of English
-2009-Audience award for a song "Ukraine-heart" in a social competition Strong Ukraine -2009-2013-the winner of 3 award of competition of pianists-the Kashtanovy grand piano (Kyiv, UKraine)



Female:
Date of birth-1985

Education
2003 Kyiv Lysenko School of Music (governed by Tchaikovsky National Music Academy of Ukraine)
2008 Kyiv National Taras Shevchenko University (MA in English Language and Literature)

Experience
2010-2011 Master of Ceremonies, Three Centuries of British Music concert series (Kyiv)
2011-now Pianist and Piano Arranger, finanwenpiano at Youtube
2012 Transcriber, The Hope of Better Weather album by Michael Price (BBC Sherlock composer)
2013-now Concert Pianist, Chestnut Piano Community (Kyiv)

Awards
2001 2nd Grand Prix at Pierre Lantier International Competition, piano and violin chamber duo
2013 1st place at Chestnut Piano Competition (Kyiv)-solo piano
2014 1st place at XIX All-Ukrainian Japanese Speech Contest (Kyiv)
2015 Grand Prix at Chestnut Piano Competition (Kyiv)-piano with orchestra.