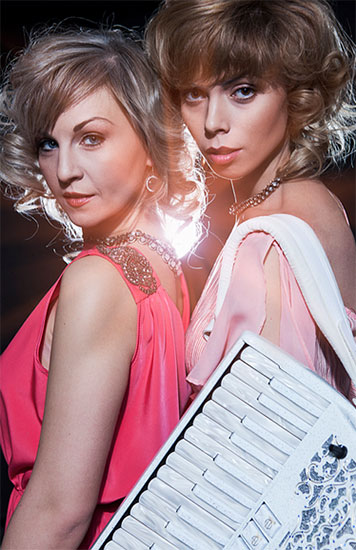 The combination of grace and eccentricity, the highest skill and boundless energy are the basis of the duo.

It consists of a professional accordionist, behind which a higher musical education and numerous victories in international competitions. On the one hand, the tools in their hands - a way to convey to the public on the soul and emotions, on the other - accordions, like fashion accessories, unique image and emphasize the uniqueness of performance art.

The duo performed a variety of compositions can be heard from the classics to contemporary pop? And unusual arrangements of familiar tunes lend new color and peculiar charm that attracts and fascinates from the first seconds.