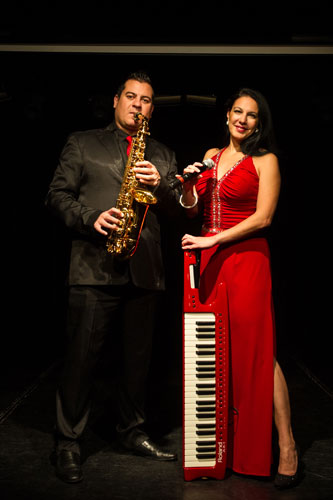 This is an International Music Entertainer Duo formed in 2009 with great success in many of the Best Luxury Hotels and Ship Cruise Line all over the world.
The DUO composed by male (Piano, Keyboards, Keyguitar, Sax and voice) and female (Voice and Percussions) is a versatile Italian Duo with a lot of positive experiences working overseas in Europe, Asia, Middle-East and South America.
The DUO can play a dynamic session like party, special events, dance nights and also acoustic session (piano and voice). International music and special list on demand!
The DUO sing in six different languages: Italian, English, French, German, Spanish and Portuguese and the wide international repertoire from Classical Pop, Jazz, Blues, Soul, Rock, Latin to Dance '70-'80-'90 and Disco make every gig a unique show!!!
The DUO perform also on a Cruise Ship Line and Luxory Yacht Company: Costa Cruise, MSC and Ponant.