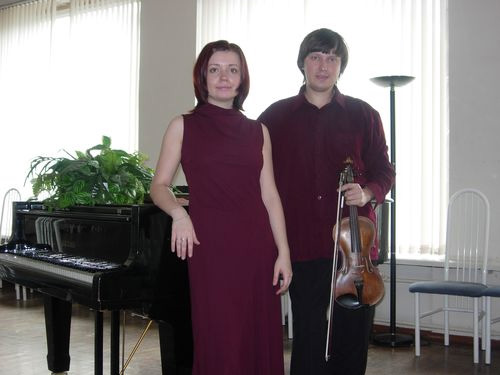 The duet is made up of A. on violin, age 29 and his wife E. on piano, age 24.

Both have higher education in music, having graduated the State Petrozavodsk conservatoire. They have experience performing in Concert Halls, cafes and restaurants.

Their repertoire covers; light classics, jazz, ragtime, popular music from American films (evergreens), Astor Piazzolla, music from Broadway musicals and many others.