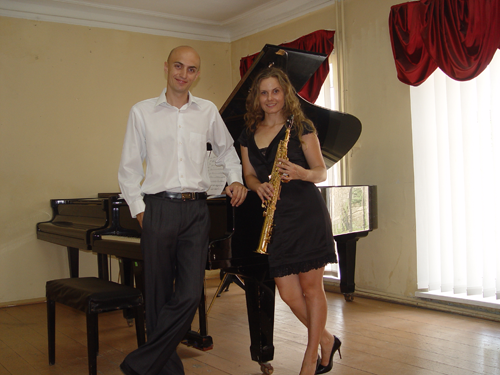 Zoya: soprano saxophone, alto saxophone, tenor saxophone, flute.
Date of Birth: December 26, 1984.

Andrei Sokolov: Piano
Date of Birth: May 13, 1985.

The winners of national and international competitions.

Participants in the duo have a higher musical education - Odessa Music Academy (Ukraine)

Have experience of working both solo and in various ensembles.

Worked in Ukraine, Poland, Bulgaria, Romania, Germany, South Korea.

We play classic, pop, jazz ...