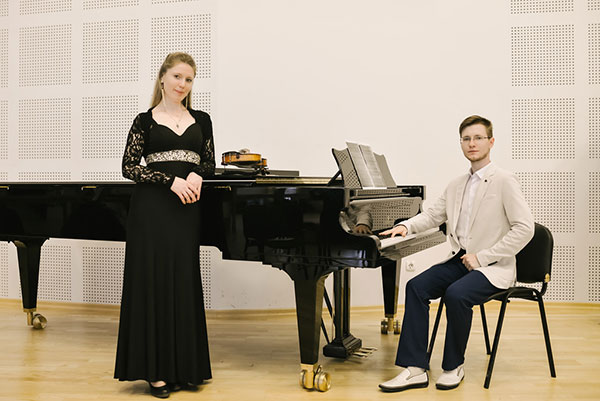 Vladimir
pianist
Date of birth: 1990
Height - 175 cm
Weight - 60 kg.

Education:
Ural State Conservatory in Yekaterinburg (2009-2014)
Ural State College of Arts (2004-2009)
Participated in masterclasses of such pianists as N.Pankova, B.Borodin, M. Arkadiev, V.Ovchinnikov, S.Beloglazov.

Work experience:
The ensemble of contemporary music (2012-nowadays, Yekaterinburg)

Competitions:
2016-International competition "ArtObzor" (Krasnoyarsk, Russia)
2013-International competition " The Art of the 21st century" (Kiev, Ukrain)
2010-The 3rd international festival-competition (Juznouralsk, Russia)
2008-The 2d international competition ( Novosibirsk, Russia)





Arina
Violin player
Date of birth: 1983
Height: 170 cm
Weight: 55 kg

Musical Education:
Musical school (1990-1998) Ufa, Russia
Ufa State College of Arts (1998-2002) Ufa, Russia
Ufa State Academy of Arts (2002-2007) Ufa, Russia

Working experience:
Russian Drama Theater ( 2000-2006)-participation in dramatic plays as a violinist.
Opera and Ballet House (2007-2013)-Violinist in the group of the First violins.
Combined Russian Symphony Orchestra (Moscow, Russia, 2008)
Hotel "Hilton" Sharja, UAE (2013) - Violinist in the duo with piano.
National Symphony Orchestra (2013 - nowadays) - Violinist in the group of the First violins - my present work.