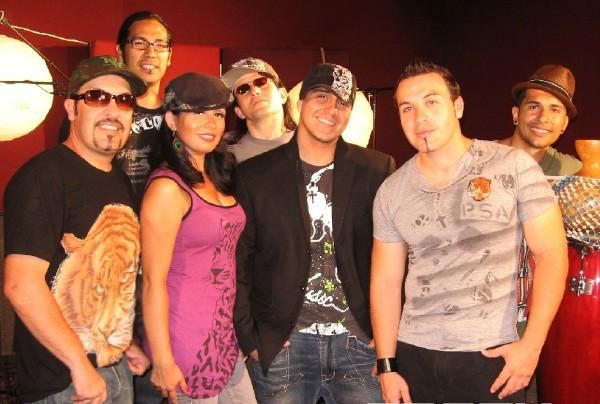 Youth, talent, image, and versatility! The Band can perform all the music you need including the hottest Latin, Rock, R&B, Hip- Hop, and make the sound believable.

Based out of Los Angeles, members of the band have shared the stage or worked with artists and bands such as Marc Anthony, Jessica Simpson, Christina Aguilera, Celia Cruz, Ruben Blades, Staind, Brian McKnight, Keith Sweat, Jonathon Butler, Daddy Yankee, Los Super Reyes, Frankie Feliciano, Alejandro Fernandez, and many others.

The Band has also been blessed to travel the world and perform in countries such as Germany, Spain, Italy, France, Austria, Mexico, London, China, Hong Kong, and Singapore, just to name a few. They have also just completed a USO Tour recently for US soldiers deployed in Afghanistan, Iraq, and Bosnia.