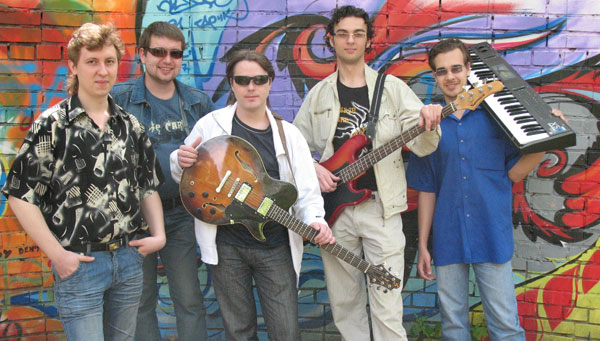 The Band was formed in 2006.
Since that time this band successfully perform latin music at many clubs, halls and festivals in Russia and abroad.
The Band consists of best musicians of the region:
Solo-guitar - M. He won second guitar of Russia award ( Diverse guitar festival, Moscow, 2007).
Rhythm-guitar - Nikolay Golovko.
Piano - S. Laureate of different piano competitions.
Drums - E. Drummer with a big experience of playing in different bands and orchestras. Also he works on board cruise ships: Royal Caribbean International, P&O Australia, Oceania cruises.
Percussion - D. & S.
Bass-guitar - R., band leader.