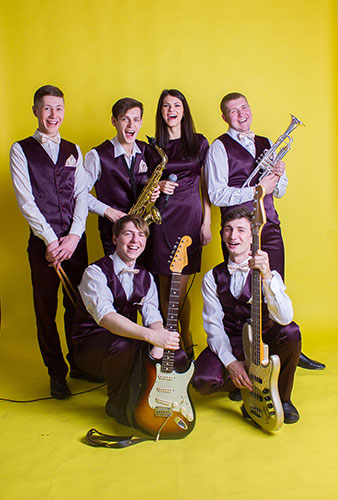 Cover Group - is a professional musical setting high
quality, drive and guarantee excellent mood. This incendiary show,
where guests will not have a new musical group skuchat.Eto
format, performing hit songs abroad, Russian, Ukrainian pop in modern sound - not only stylish music, but also 100% live sound. The repertoire consists of about a hundred hits, as well as movie soundtracks.
Group members: saxophone, trumpet, guitar, bass guitar, drums and vocals.