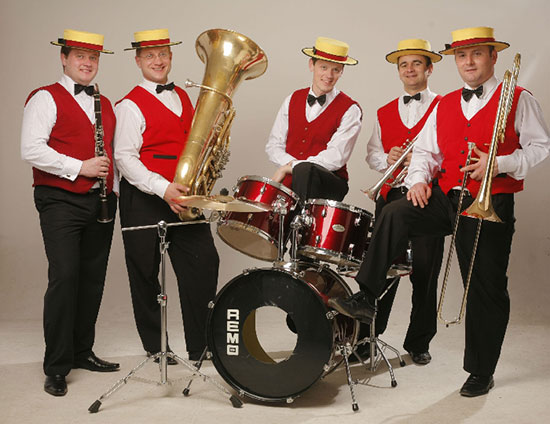 4-5-6 people: trumpet, tuba, percussion, saxophone, trombone banjo or + keys. Worked at amusement parks and circuses around the world: United States, South. Korea, China, Germany, Poland, Turkey.
Play music of different styles: Dixieland, jazz, funk, folk, pop. Can play notes and without notes. For example: an employer gives to listen to mp3 music that he wants us to play, we rehearse a few days and play.
Has its own children's show. In the children's show with the band are 2 more people who played during the show with children and conduct a variety of interesting games. All team members dressed as cartoon characters.