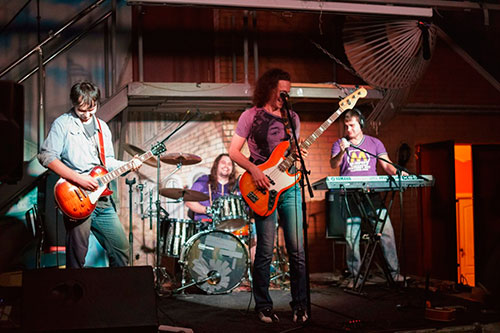 Ingredients:
Male 1 - vocals, bass, acoustic guitar, ukulele, harmonica;
Male 2 - drums, percussion;
Male 3 - guitar, vocals;
Male 4 - keys, vocals;

The name of the group based on the principle of juggling styles of music, creating a new product.
Somehow after the concert the musicians man came and said, "Guys, if you're juggling lines of music." And then came the idea of a new name. Hence also the birth of a new style of "Juggle" (juggling, balancing).
The repertoire of the group a lot of great things; covers of dinosaur rock music ala: The Beatles, Led Zeppelin, Deep Purple, Black Sabbath, Rory Gallagher, and their things that you never Unlike famous artists!