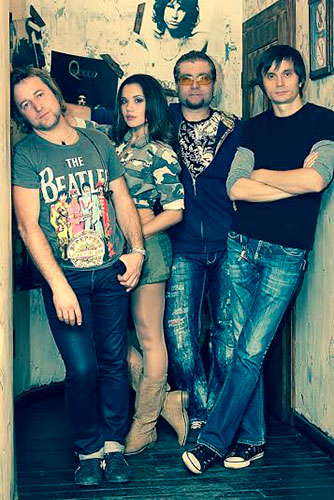 It is the musical collective , executing the versions of popular
songs of various styles , executed earlier by other actors. As a part of group of 5
professional musicians: vocal , guitar ,acoustic guitar ,bass guitar ,drums.
The repertoire of collective is made taking into account longiterm experience in concert business ,which can vary depending on the client's wishes , we can change the genre direction during.
The collective is mobile, possibility of performance on different types of platforms, as in a concert format and maintenances of banquets.