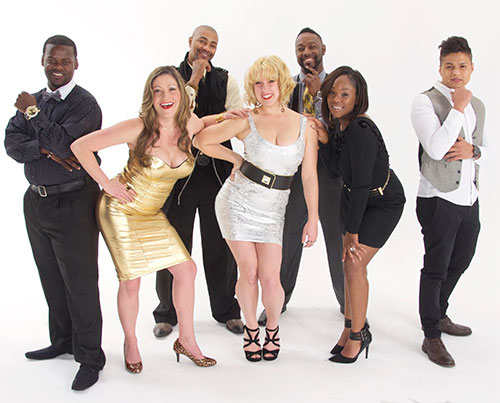 Is a fun group of individuals that love music and
life whose soul purpose is to make you dance, rock, shake,
and feel good!
Band is based out of one of the greatest and creative
music cities in the world, San Francisco. And they bring that
Bay Area swag to the party. The band and individual musicians
are established in California as well as having worked in hotels
and clubs China and Bahrain. They come from a diverse
background. From Berklee Music school to church, but they
share professionalism and energy that gets the crowds
moving.

Male 1
Date of birth : March 25th, 1981
Plays keyboard, bass guitar and drums.

Male 2
He is a Musicians Institute graduate and a first class guitarist. He is an in demand Los Angeles guitarist who works in all of the legendary clubs like House Of
Blues, Conga Room and all of the major hotels. He plays at multiple churches and is very busy with session work. He also works for various media groups in Los Angeles recording guitar instructional videos
He is well versed and can play Jazz, Rock, Pop and is currently working in a Country
band.

Male 3
He main instrument is piano. But he is also an
excellent organist and synthesis. He was a piano major a
college and a highly sought after church musician.

Male 4
He in various bands from Las Vegas to
China, Bahrain and back to China on multiple
occasions. He raps, sings, choreographs and does
impersonations. His dancing is simply explosive!

Female 1
Lizzie Karr is a singer, songwriter, dancer, director and
choreographer. She earned her BFA
in Dance from NYU in 2007. She also wrote songs for
guitar and keyboard during that time, and finally turned
to music as a primary passion.

Female 2
Date of birth : June 19, 1986
Plays the drums

Female 3
First-class jazz vocalist, and songwriter.