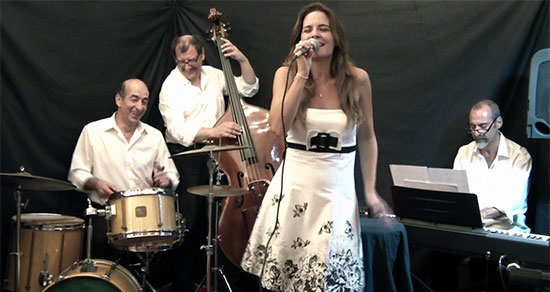 Female-vocals
Male-piano
Male-double & electric bass
Male-drums

Perform classic, old-world jazz, (with a bit of sass & glamour thrown in for fun)

Repertoire include songs in Spanish, Italian & French. They are completely acoustic, without the use of any tapes or sequencer.

Their career started in 2010 when we were hired by TMR-Paquet Cruises to play on board the MV Allegra.
In 2011 they were hired by RAM Agency, to play for the Color Line on Norway on board the Magic vessel and in the early 2012 they were confirmed on board the Color Line Fantasy vessel. In the same 2012 they were hired by Selection Entertainment to play onboard the Costa Deliziosa till the end of the year.