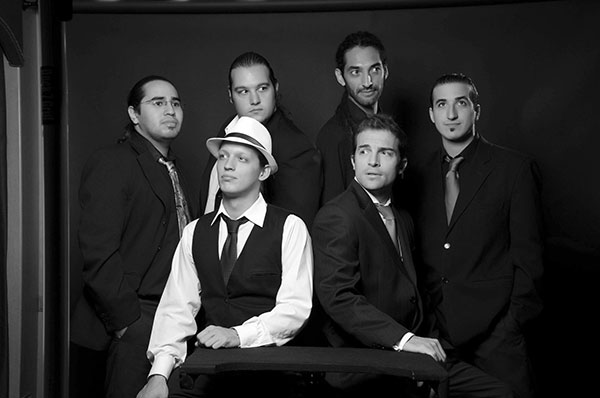 6/5/4 piece formations

Experience:
2015-a contract for Celebrity as a 5 piece band.
Princess Cruises 2010 (Drums, Bass, Guitar, 2 Keyboards one of them also sang and a Singer).

Besides from being a Party Band we have managed over the years to cover everyones musical taste ranging from Classic Jazz, to Bossa, Boleros, Latin, Disco/Funk, Clasic Rock & Roll, 80s PopRock Hits, Reggae and Modern Hits.