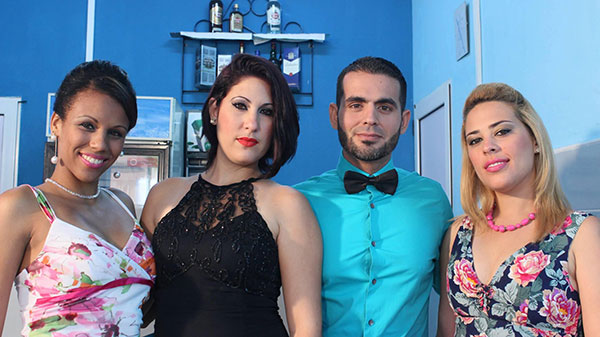 They work together for almost three years now, nevertheless all they have more than 8 years of professional experience working for national audiences and foreigners.
The band has an attractive repertoire that allows working in Lobbys, Pools, Beach, etc.
They play a 70% of english songs included Top 40 Hits; the other 30% are songs in french, chinese and spanish (latin songs).
Also, they can work divided in duos or trios if you needed too.

Performances
Since 2013 Baby Light is presented in important scenarios of Santa Clara city nightclub Carishow; cabaret El Bosque; Santa Clara Libre Hotel) and works in the hotels of Santa Maria Cay as group for parties and events.

They have participated in important events in Cuba represented the most authentic Cuban music and culture.