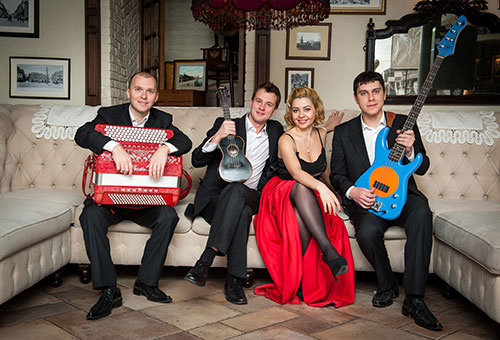 Orchestra (Ukraine, Kiev)-reception, party and restaurant acoustic
cover band. (Acoustic 4 piece band).
Band plays top hit covers, retro music, ever green, world music, and film music.
Smile orchestra consists of three high professional poly instrumental musician and female vocal.

Band perfom vocal party , dance and lounge program with popular top hits, hits from 70-th, 80-th, 90-th and top 40.