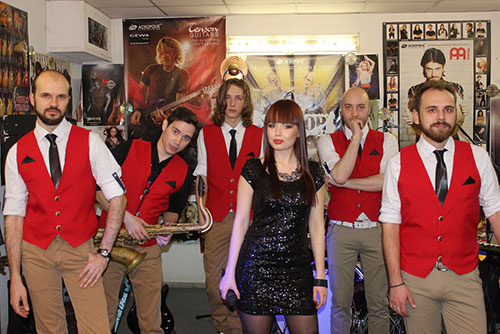 lead/rhythm guitar player is educated soundman and sound producer, with the big amount of knowledge concerning equipment and features of hall where the music is performed!

Our sax/alt (he carries both) performer is the most talented player in our lace, with 2 musical educations and a HUGE energetic output! And he is 23 y.o

The drummer (the one who types this application right now) is the student of one of
the greatest drum teachers in whole Europe/Asia, the one who made Brandon Who the best drummer in Singapore!

Bass man - is a very young (18 y/o) guy, but he is already the most in demand bass player in Odessa city!

Keyboard player is a very positive and interesting person, famous well known in my place and some other cities! And he is a talented musician as well!

Our singer girl is a talented sexy girl, experienced in international jobs as a performing singer and showman!