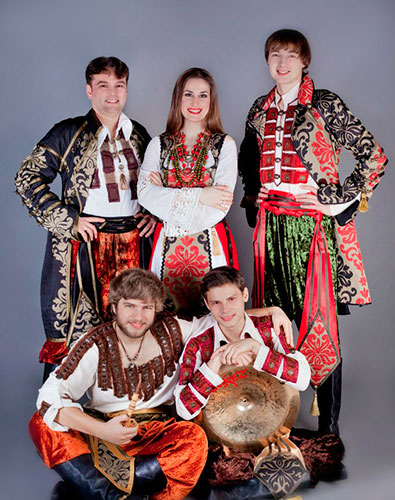 The group consists of 5 people: Soloist - Honored Artist, accordionist / keyboardist, guitarist, bassist and drummer.

Performing Russian folk and copyrights Cossack songs with modern arrangements.

Team successfully performed at venues all levels of Krasnodar and the Krasnodar Territory (Ataman, Sochi 2014, the day the city, Flag Day, Victory Day, etc.).