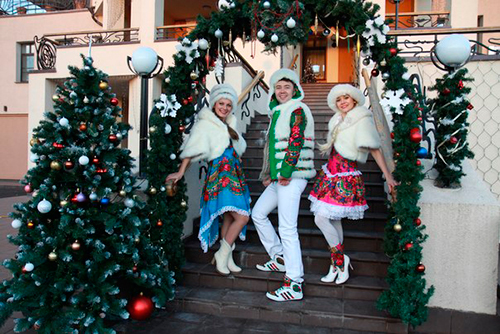 The group consists of 3 soloists, 4 players show ballet, 2 musicians. It is possible to change the number of artists.

An alliance of professional artists, graduates from leading universities of the country.

A remarkable feature of the band - a desire to seek original creative music-making stage and proving that the traditional folk music, in combination with modern forms of transmission.

Folk songs performed by soloists of the group on a new sound, but without violating the traditions of Russian songs.