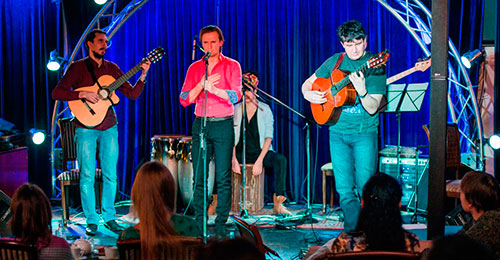 Unique team, which brought together the best performers of gypsy rumba, bolero and romantic gangster latino.
Powerful voice and manner of performance vocalist - the leader of the group of students were shielding atmosphere of the Spanish sun, Cuban cigars and Mexican tequila.
The repertoire of the group all the world hits Gipsy Kings, Spanish and Mexican folk songs and original compositions in the style of Gipy Flamenco.
Speech team adorn the dance numbers from the best flamenco dancer in Russia.