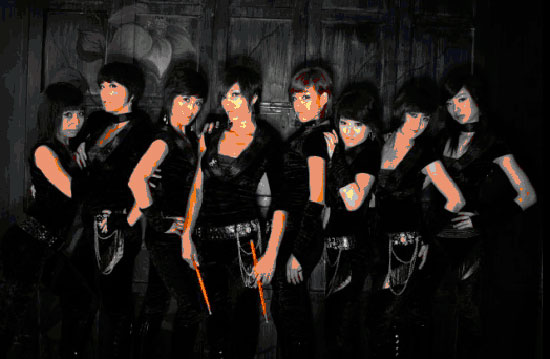 Internationally renowned Korean performers, whip up a frenzy of rhythm and fun! The show was created in 2003 and this all-female percussion group received both the '2008 Edinburgh Festival Herald Angel' award and the '2008
Scotland Cavalcade Best Unit' award, the first awards ever won by a Korean team at the Edinburgh Fringe Festival.

Performance is a stunning musical extravaganza of high-speed drumming and unique combination of recorded and live sound. They have a unique delivery style, hair flying, skin-tight cat-suits shimmering in the light, and unbelievable precision and timing.