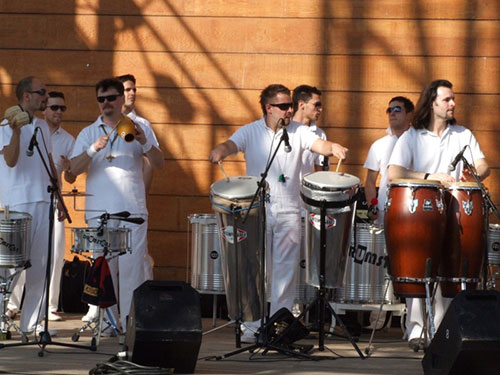 Group play Samba music, bringing you the atmosphere of Brazilian carnival. You can meet six vivacious guy, whose life is music. Able to play on or in front of a stage, walk with instruments, dancing and singing while drumming.

The performance can enough loud to draw attention everywhere, don't need any sound
amplifier or cables. Program is interactive, with the audience to sing and dance.