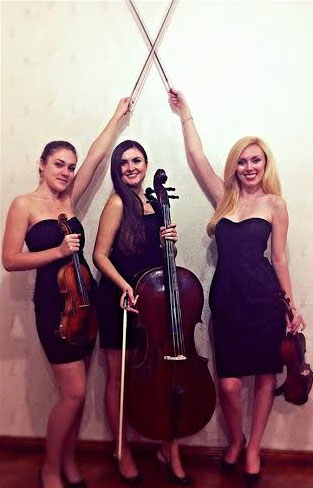 Each member of this trio graduated
Conservatory. Each group member is currently
professional working musician in Ukraine. individually they
all worked, and / or are currently working at the Philharmonic,
Opera and symphony. They worked in Holland
America and Princess Cruise
Their repertoire ranges from pop music,
tunes from the Great American Songbook, tango, and, of course, a huge
knowledge of the classical repertoire.