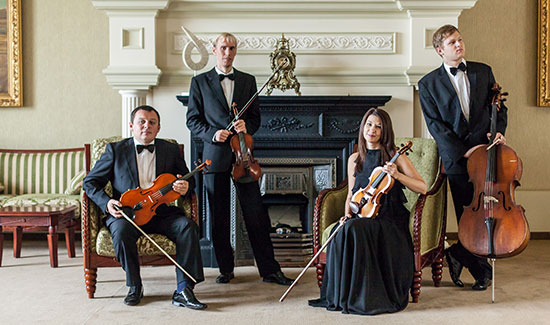 The complement of the quartet is:
Female-1 violin;
Male-2 violin;
Male-viola;
Male-cello.

The string quartet takes active part in the cultural life of Ukraine. They have already taken part in the different contests and foreign festivals to their credit.

The repertoire of the quartet is not limited by one particular or few music directions; it includes pieces which can satisfy any taste and demand: popular classical compositions loved by everyone; jazz and blues; big collection of dance music from waltz to tango; soundtracks from movies and musicals; pieces of modern composers; works of authorships and exclusive arrangements of world hits performed by the outstanding musicians as well.