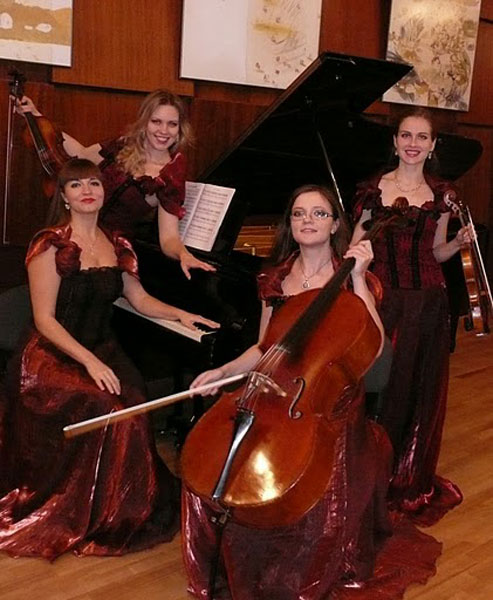 Show description: VIOLIN - VIOLA - CELLO - PIANO - Quartet presents: There are more than 1000 popular classical masterpieces - from Bach, Vivaldi, Mozart, Chopin and Tchaikovsky to famous contemporary authors. Also, our repertoire includes tangos, jazz standards, movie soundtracks, hits' covers and even rock-ballads in original arrangements. Enjoy crystal-clear live sound at any official or private events and listen to your favorite pieces at your request!

Experience: Professional experience encompasses philharmonic stage performance and successful providing musical entertainment for variety of occasions. As soloists, ensemble and an orchestral musicians, we had at a lot of concerts, participated in festivals, VIP-events, art-projects and performances, numerous concert tours in Ukraine and Europe. Members of CRYSTAL Quartet were employed by: MSC Cruises (2009); Oceania Cruises (2008); Holland America Lines (2007); National Radio and Television Symphony Orchestra (2006-2008); Kyiv State Municipal Academic Opera and Ballet Theatre for children and youth symphony orchestra (2005-2006).

Education: Quartets members are graduates of the Tchaikovsky National Musical Academy of Ukraine.