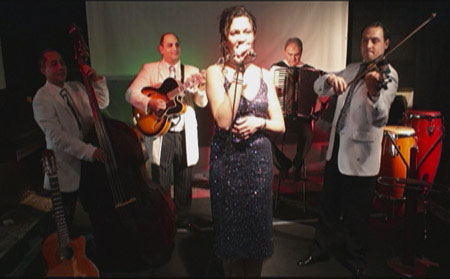 They are virtuoso musicians playing high-quality international music, with the magic of varied, colourful live music.

They have a varied, colourful, special repertoire with an individual style of performance.
All of musicians are highly-qualified professional musicians, who play more than one musical instrument.

Their repertoire of music covers international entertainment music-always allowing for people's demand,ranging from famous classical ,
Jazz standards.Saloon Music, Film music, world music, Standard Music, Italian, French, Spanish, German, Balkan, Russian, American, Asian, Chinese ,Japanese, Greek,and Arabic Music , French Django Reinhardt style of jazz-unique instrumentation arrangements,
Hungarian evergreens, operett's, Hungarian Gypsy Songs-Hungarian Csardas, Well-known traditional authentic folk music from Hungary and from the Balkans. Evergreens popular well-known around the world,
swing, Latin, blues, pop hits , and dance music.