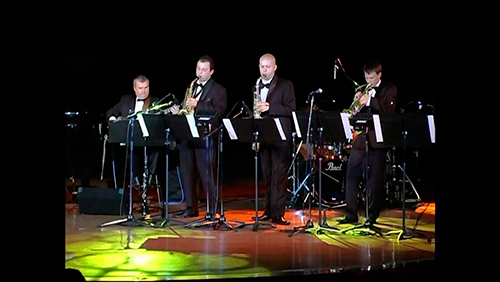 Education:
Saxophonist, Clarinetist, Flutist, Band Leader. He studied at the Karol Lipinski Academy of Music in Wrocław. He perfected his skills during many mastership courses under supervision of prominent teachers.

Expirience:
As an orchestral musician he cooperated with Wrocław Philharmonic and as a chamber musician with Wrocław Puppet Theatre. 
On 23 January 2010 he had pleasure of participating in the Preview by Sebastian Brant in Wrocław Puppet Theatre. 
He also played at the International Festival Wratislavia Cantans and he recorded music for films. He also has two-year experience in playing on passenger liner ASUKA II.