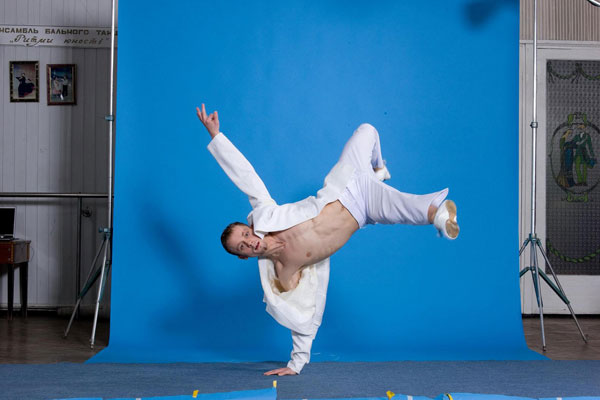 Stats
Suit size: M
Shoe size: 40
Height: 175 cm
Weight: 62 kg
Date of birth: 10-03-1986

Dance Styles
Contemporary, ballet, classical, jazz, modern.

Training
Kiev National University of Culture and Arts: Directing and choreography. Specialty: Contemporary choreography.
Kiev State Academy of pop and circus art (KDKETSM): Choreographer. Specialty: pop and circus arts.
Decision sovereign Examination Commission vid 29 chervnya of 2005 awarded kvalifikatsyyu Artist variety dance ensemble, song and dance ensemble, dance groups, theater operettas, musical comedy, circus chorus.

Additional Skills
Juggling
Equilibrium feats
Acrobatics
Can partner and solo

Experience
2007 - 2008 Performed on the Livana Television Channel "MBC-NBC". Musical projects and functions, choreographer, dancer, singer of Oriental folklore, ballet in Beirut, Lebanon.
2006 - 2007 Performed with the company Thiatrium for "Royal Ascot hotel", Dubai in the cabaret "Le Tour De Moude".
2005 Ballet Vadim Prokopenko "Guys from heaven". Kiev Functions: Opit in ballets: "Maxvision" - modern pantomime, plastic body and soul. Ballet Anton Valerievicha - modern jazz movement. "I podrabotoki" shoot for advertising. "Patchwork" Carnival - opening and presentation of entertainment shows, and pyro.

Vitaliy speaks Ukrainian and English. He holds a valid passport and is a Ukrainian national.