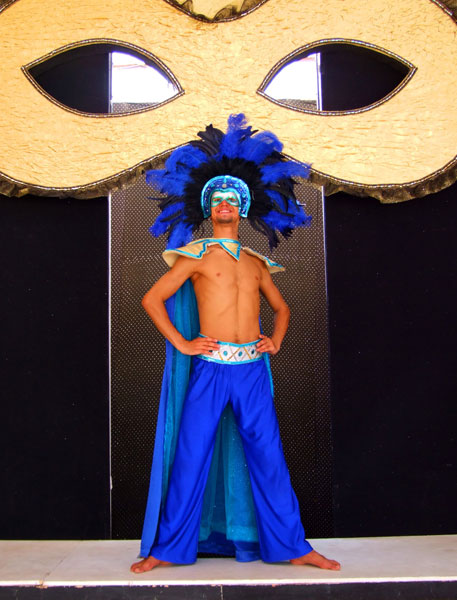 GENERAL INFORMATION:
Name, Surname: KIRILL KUZNETSOV
Date of birth: OKTOBER, 23rd 1987 (24 YEARS OLD on autumn 2011)
Nationality: RUSSIA
Growing/weight: 175 CM/65 KG
Size of costume: XS (EUR), 46 - 48 (RUS)
Size of footwear: 40 (RUS)
Knowledge of languages: ENGLISH (Colloquial level)
Foreign passport: AVAILABLE (date closed on December, 29th 2013)

STUDY:
PRIMORSKIY REGIONAL COLLEGE OF CULTURE
Ussuriysk-City (Primorskiy area), Russia
Choreographic branch
Qualification: Leader of choreographic group, teacher
Specialization: Social-cultural activity & folk artistic creative activity
Profession: Choreographic creative activity
Education period: 4 years, 2002 - 2006;

CAREER:
GURAL PREMIER Hotel *****
Kemer, Turkey Ballet dancer Period of work: 6 months Febrary 2011 – August 2011

DOMINA CORAL BAY Hotel *****
Sharm-el-Sheikh, Egipt
Professional dancer of the show
Period of work: 1 year 2 months
November 2009 - January 2011

Thematic park "LOTTE WORLD"
Seoul, South Korea
Professional actor
Period of work: 8 months
January - August 2009

DOMINA CORAL BAY Hotel *****
Sharm-el-Sheikh, Egipt
Professional dancer of the show
Period of work: 1 year
September 2007 - September 2008

THE SONG AND DANCE ENSEMBLE OF THE PACIFIC FLEET
Vladivostok, Russia
Ballet dancer
Period of work: 1 year 2 months
July 2006 - August 2007

Children creative association "DOMINO"
Vladivostok, Russia
Choreographer-director, teacher, tutor
Period of work: 10 months
September 2006 - June 2007

DANCE DIRECTIONS:
I am dancer with folk preparation. The best what I do is dance directions BASE ON TECHNIC movements:
HIP-HOP
R'N B
Stile of show-ballet "TODES"
RUSSIAN FOLK DANCE
Also I have experience of work in performance on NORMAL LEVEL:
JAZZ
MODERN
CLASSIC DANCE

ADDITIONAL SKILLS:
FIRE SHOW. Double stuff. Example: Allegria, Cirque Du Solei. Scene's experience: 2,5 years
STEP. Michael Flatley's style. Scene's experience: 1 dance
NOT BAD ACTORS DATA
OVER EMOTION
TRIKS
ACROBATIC: Back handspring, "Scissors"
FOLK : "Raznozhka", "Beduinskiy"
BREAK-DANCE: "Windmill"
SKILLS OF ?HOREOGRAPHER, TUTOR & MAN-GENERATOR OF DANCE IDEAS. Experience: 1,5 years

NOT DANCE (SOCIAL) SKILLS:
Searching for of the decision in appearing conflict situations
Respect to above-costing authorities, to choreographers, to dance group & full energy during the work.