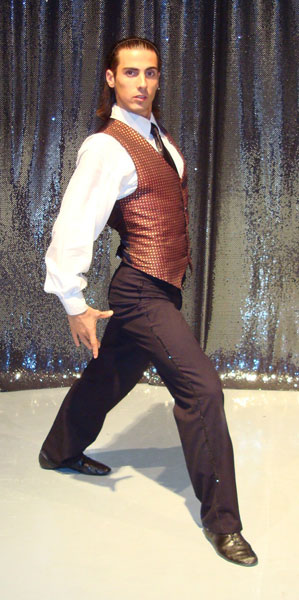 Stats
Pant size: 34
Shirt size: 40
Shoe size: 43-44
Height: 181 cm
Weight: 75 kg
Date of birth: 01-22-1988

Dance Styles
Jazz, modern, hip-hop, classical, folk dance.

Training
1995 - 2005 children's dance group "radost"
2005 - 2008 University of culture, Simferopol, academic theatre: classic dance, jazz and hip-hop

Additional Skills
Guitar
Choreographer
Can partner and solo

Experience
2005 - 2007 Ukrainian academic theatre, Simferopol: ballet dancer
2007 - 2008 hotel "Selge", Turkey: dancer
2008 ballet troupe "Evgeniya Chernova", Turkey: dancer

Denis speaks Russian, and basic English. He holds a valid passport and is a Russian national.