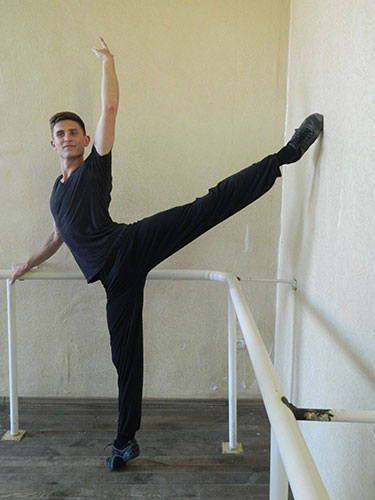 Date of Birth: June 8, 1995
Height: 183
Weight: 71kg

Education:
-2011-2015 Year-Graduate School of Culture Donetsk for 2014. In 2015,
He joined the Graduate Lozovskaya uchilesche kultury-choreography, Choreography teacher, head of the amateur dance groups, artists Folk Dance Ensemble.
-2015-present-National Pedagogical University Seal Dragomanova-Choreography. Specialization:
"Art culture"

Experience:
Professional skills of ballroom dancing, the experience of 9 years.

2016 - ballet dancer of The National Ensemble "Kalina", Kiev
2016 - Musicle in Casa Cinema Theater, South Korea
2015 - participant of the Turkish Eurovision Dance Show
2015-2016 - fitness instructor of "Sportlife club for children.
2015 - teacher of choreography ensemble "Zirochka" Lozovaya.
2014 - show balet "Mini Maxi" Donetsk. Artist.
2013 - show balet "Skrimm" Donetsk. Artist.