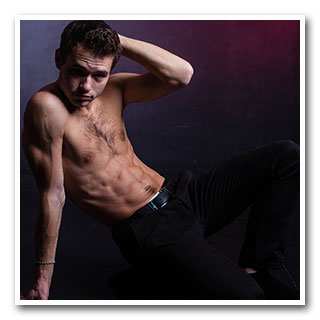 Date of Birth: 14.12.1992
Education:
Artist Folk Dance Ensemble, the main teacher of specialized art schools, the head of children's amateur collectives.
- 2004 - 2009: School of Arts. Leontovich. Studio pantom?mi that plastic "Without Words" Graduated with honors
- 2009 - 2013: Kyiv Municipal Ukrainian Academy of Dance them. Serge Lifar. Graduated with honors.
Work experience
- 30/08/2013 - 09/15/2013 Kiev National Theatre lean, ballet
- 16/09/2013 Astrakhan Theatre of Opera and Ballet ,ballet dancer 1st category.
- 15.11.2010 Participation in show programe Intuition as a mime. Ukraine
- 01.09.2009 - 30.06.2013 Conducting classes in folk dance among the students of the school. Participation in cultural events of the institution.
Dance styles:
modern
neo-classical
folk
classic
Variety.
Participated in the ballet "Peer Gynt", "Coppelia" "The Tale of the Buffoon 7 Shutov peretushivshih" "Peter and the Wolf", "Nutcracker". He was a soloist in "The Tale of the Buffoon" (Jester) and "Kopel" (Kopelius) In periud training at the School of Art and the Academy "kmuat" went on tour to Poland, Germany, Norway, Lithuania. In Norway I collectives helped actresses Oslo.Gastroli Theatre in England (Schelkunchki, Romeo and Juliet, Lebadinoe Lake).