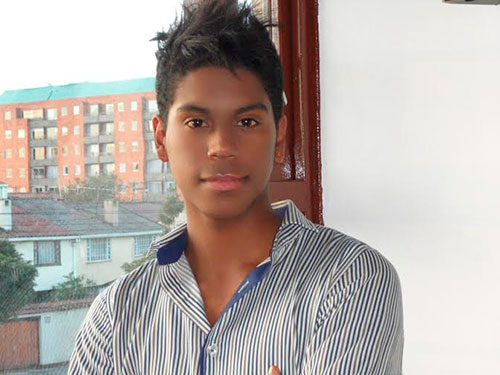 Date of birth: 16.10.89
Height: 1,78 / 5ft 8"
Weight: 63 kg
Nationality: Colombia

Education:
- 2007-2014 - I completed training at "Compania De Danzas Folcloricas Herencia Viva" where i received a certificate in Afro Jazz styles. Within these years i also took classes at Ballet de las
Americas in styles of Cabaret, Modern and Jazz.
- 2011-2013 - I study at Ballet Anna Pavlova, where I toke classes in classical ballet and contemporary dance
- 2003-2006 - I studied at the "Tierra Colombiana Ballet", where i received training in Classical Ballet, Jazz, Folklore national and folkore.

Experience:
- 2004 - Ballet Tierra, Colombiana - Dancer
- 2009 July-September - Compania de danzas Herencia Viva - Dancer
- 2010 June-October - Ballet de las Americas - Dancer
- 2011-2013 January - Ballet Anna Pavlova (Bogota, Colombia) - Dancer
- 2012-2013 - University of camara de comercio de Bogota - Teacher (Latin rhythms and modern)
- 2013 August-November - Tambores de ellegua (Bogota, Colombia) - Dancer
- 2014 March - October - Art Event Group - Dancer\

Professional skills:
I am Responsible, hardworking, independent, disciplined, dynamic, proactive, self-taught character, with the ability to work in groups and in pairs; with expertise in Latin dance, classical ballet and jazz, as a dancer, teacher and choreographer.
I am very friendly, I really enjoy socializing with new people, to learn new skills every day, share knowledge with dancers from other genres of dance, and I like to risk facing new challenges with relation to professional growth. I am lover of art and culture.