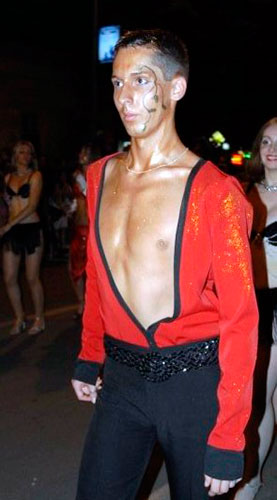 Date of birth: 29 July 1989
Height: 184cm / 6.03 feet
Weight: 77kg / 169.75 pounds

Education:
2004-2008 High School Of Economics and Finance
2007- Dance School "Mueve"

Professional Experience
Been participating in dance competitions for 9 years, won many gold, silver and bronze
medals. Performed with my group on carnivals in Serbia and near countries such as
Macedonia, Romania, Montenegro, etc. He had many performances including
commercials, TV shows, music videos, etc.

Skills:
-Knowledge of modern and classical dance.
-Experience of dancing on promotional events.
-Ability to work solo or as a part of a group.
-Excellent coordination of body movements.
-Fully aware of all health and safety requirements.
-Good stamina and high level of physical fitness.
-Good sense of rhythm and timing.