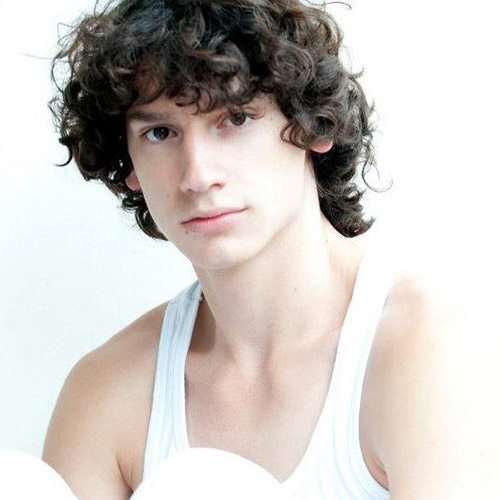 Height: 1.85
Weight: 75 kgs.

Education:
2010-CODARTS, Rotterdam Dance Academy, Rotterdam, The Netherlands.
2005-2010-National Institute of Fine Arts, National school of Classical and Contemporary Dance,Mexico City. Bachelor's Degree in Contemporary Dance (Exchange with CODARTS).
1997-1999-Artistic Education Center, Televisa, Mexico City: Drama, Singing, Jazz and TV Workshop.

Work Experience:
-Indra's Reinholde chamber ballet, Riga, Latvia. Dance project "Swan song". Currently, proyect to be finished on November the 5th.
-2011-2013 Contemporary Dance Production Center, Mexico. Mexico City.
-2012-Invited dancer for Tania Perez Salas and Alicia Sanchez, Mexico City.
-2010-2011-It dansa. Dance company in Barcelona. Director, Catherine Allard.
-2010-2 move Dance Company: Dance Project of contact improvisation presented in the Duch
Cultural Center of Shanghai, China.
-2010-Project of the international aids day, dancing the piece, "arms around you" in The City Hall of The Hague in the Netherlands.
-2007-2008-Chamanika, Contemporary Opera. Mexico City.
-2006-2007-Mexican Independent Ballet, Dance Company, Mexico City.
-2008-2009-¡Que planton!: Musical Theater Play, Mexico City.
-2005-Vamos Mexico: Opening concert in the presentation of the Mexican first lady's campaign, in the Chapultepec's Castle.
-2004-Olympic Torch's Arrival in Mexico: Within the framework of the Olympic Games, Atenas.
2000-2001-Teleton Charity event held in Mexico every year.
2000-2001-Parades for Disney and coca-cola in Mexico City.
Furthermore, Raul has experience as a model and actor (profession that he started
since he was a child), having participated in musical theatre, movies and TV in his home
country.