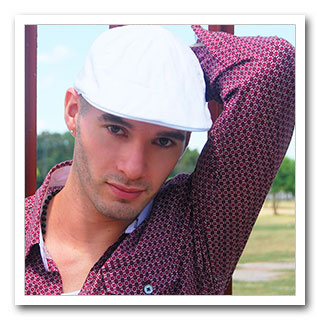 Birth: On April 17, 1983
Studies:
Secondary school: E.E.M N422. Gdro Baigorria. Expert Mercantil. Concluid: 2000.
Tertiary level: ISET N18. "20 de Junio". Rosario. Top technician in Advertising. I go away: 2004.
Courses of training
Method Contrology by J. Pilates. Institute Mirta de Fussi, Rosario. (Associated with the Physical mind USA) Year: 2005.
Rosario's National university, Faculty of Humanities and Art.
English: Year: 2008/2010.
Portuguese: Year: 2008/2010.
Performance like Instructor, teacher and entertainer:
KOI BALLET. Spanish club Rosario, Hip Hop, Theatre & Lyrical Jazz. Santa Fe. Year 2005 to 2011.
Instructor of the Method Pilates. Mirta de Fussi institute . Rosario, Santa Fe. Year 2005 to 2012.
Flavio Mendoza Studio. Comercial Dance & jazz pop. Bs. As. Year 2012.
Bs As Fitness Center. Salsa, Reggaeton, Hip hop. Year 2012.
Napp Fitness. Hip hop for Kids. Year 2012.
Since 2006, he realizes performances of salsa, reggaeton, hip hop, jazz in events.
Performance like The Director and Choreographer:
Tributo a Fosse 2007/2008. Theatre: Fundacion Astengo, Theatre: La Comedia. Rosario.
Original choreographies using the music of the Musicals; Chicago, Pajamas Game, Sweet Charity, Dancin ', with the style of the choreographer Bob Fosse. Koi ballet Rosario.