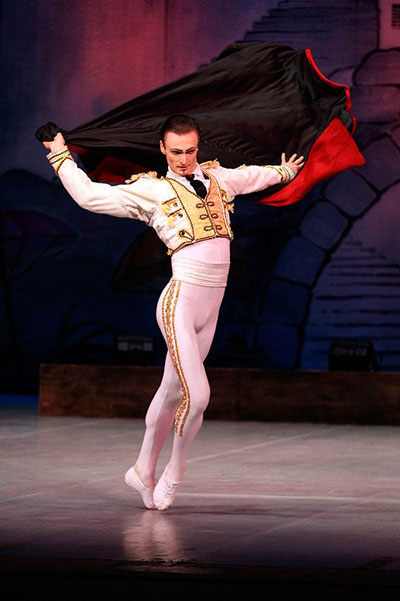 DENIS
Date of Birth: 1983
Height:179 cm
Weight: 65 kg

EDUCATION:
09/1992-06/2000
The Krasnodar School of Choreography.
The Speciality: classical ballet dancer

WORK EXPERIENCE:
2011-till the present day freelance, work as a dancer with different dance companies
in Russia, Spain, France, Portugal, Mexico, Australia, New Zeland.
2008-2011- "OCT East" company, park in Shenzhen (China)
2005-2008-The Krasnodar Philharmonic Society (Russia)
2002-2004 The Stanislavsky and Nemirovich-Danchenko Moscow Academic Music Theatre (Russia)
2000-2002 - Krasnodar Music Theatre (Russia).

SKILLS:
Classical Ballet
Jazz Dance
Ballroom Dance (I used to attend ball-room classes in for 8 years and took part in dance competitions)
Acrobatics.