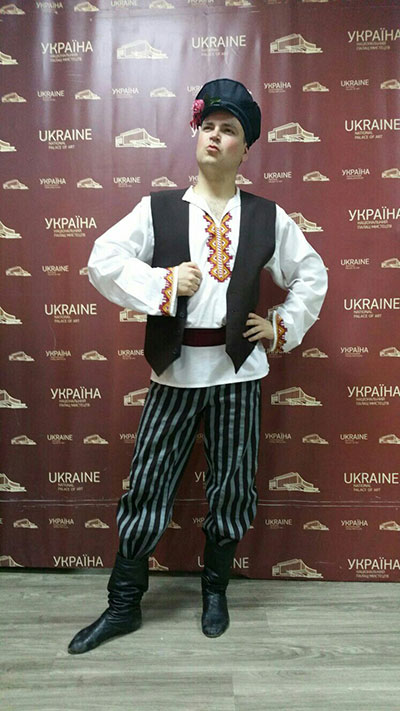 DATE OF BIRTH: 1989
Height: 1.87 cm
Weight:80 kg

STUDIES:
2010 2012 National Pedagogical University named after Dragamanova
2005 2009 School Melitopol culture (folk, sports and ballroom choreography)
2003 2004 Sports and ballroom dancing
1995 2005 School of Arts of the city of Melitopol in piano and folk choreography

Speciality: Actor folk ensemble, teacher of elementary grades, head amateurs teams.

EXPERIENCE DETAILS:
2009-Artist of the highest category of academic Ukrainian folkethnographic ensemble "Kalina"
2009-visited and participated in activities with countries such as Russia, Belarus, Estonia, Latvia, Lithuania, Kazakhstan, Poland and Iraq.
2011-2012 took part in the show "Maydans" "Madans 2" and "Maydans super finale of" Everybody Dance 3 ""Show number 1 "," Voice of the country "and the opening of the stadium" Olympic".