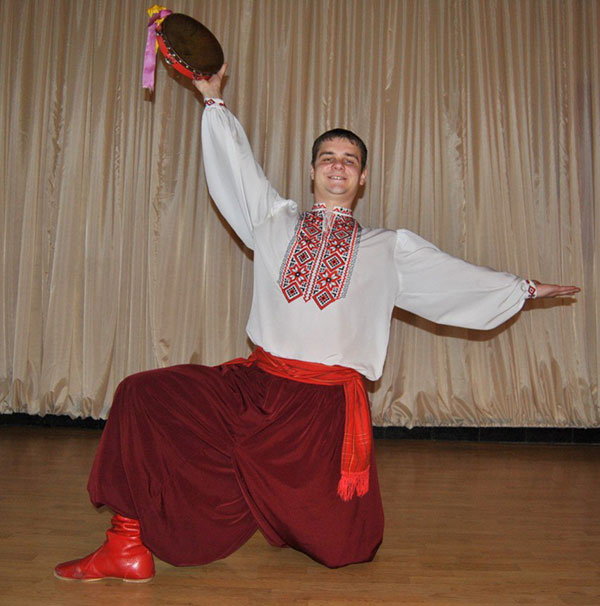 DOB- 1993
Height-184 cm
Weight-79 kg

My choreography:
-1998- 20010 Gg. -exemplary choreographic ensemble of folk dance; in Cherkassy. The head of the honoured worker of culture of Ukraine
The team wasn't a one-time participation in festivals and competitions in Ukraine and abroad.
-In 2010, enrolled in Kirovohrad State Pedagogical University named after Volodymyr Vynnychenka on extra-mural form of teaching, the Arts Faculty of the Department of choreography.
In 2010 year hired in Cherkassy Philharmonic as artist of Cherkassy State Academic Ballet Honoured Ukrainian folk choir.
-From 2011 to 2012 year served in Well-deserved Academic song and Dance Ensemble of the armed forces of Ukraine ballet dancer.
In 2015 year graduated from University courses and 5 qualified specialist according to specialty "Choreographer"; at the moment I work ballet dancer in Cherkassy State academic Ukrainian folk
choir Zasluzenom in Cherkasy oblast filarmonie.