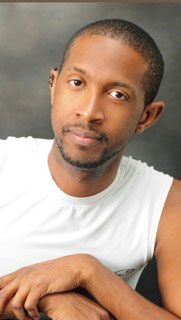 Contemporary ballet dancer, choreographer, and dance teacher with 12 years of experience. Areas of study ballet, jazz, tap, contemporary, modern and character.

Height:5"10
Weight:155 pounds

Education & Training
Bachelor of Arts: Ballet Major
Point Park University-Pittsburgh, PA
Training: ballet, african, dunham, mens ballet, pas de deux
The Ailey School-Manhattan, NY
Training: Ballet, Jazz, Tap, Lyrical, Contemporary & Acro
Dance World Academy-Passaic Park, NJ

Experience:
-Freelance Company Member 05/2012 to Current
-Production Dancer 09/2010 to 01/2012 Carnival Cruise Lines
-Company Member 08/2009 to 06/2010 Company C Contemporary Ballet-Walnut Creek, CA
-Company Member 01/2007 to 07/2009 Lexington Ballet Company-Lexington, KY
-Dancer/Aerialist 04/2007 to 12/2007 Royal Caribbean Cruise Lines-Miami, FL
-Apprentice 08/2006 to 04/2007 Ballet Nouveau Colorado-Broomfield, CO
-Company Member 07/2004 to 07/2006 Illinois Ballet-Peoria, IL
-Trainee 07/2003 to 06/2004 North Carolina Dance Theatre-Charlotte, NC

10 Year of professional experience teaching, ballet, pointe, variations, mens ballet, pas de deux, jazz, contemporary, tap and lyrical.