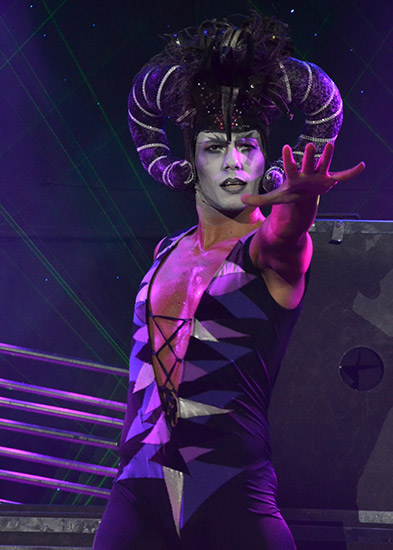 Date of birth: 12/11/1985.

EDUCATION:
Graduate School (Public School and IES La Corujera St. Ursula). Tenerife. Year 1989/2000.
Intermediate-Cycle (IES La Guancha). Tenerife. Year 2002.
Bacharel (IES St. Ursula). Tenerife. Year 2005/2006, 2007/2008.

ARTISTIC EXPERIENCE:
Participation in the Tango Workshop, taught by Professor Don Jorge Rosales.
Body-Awareness Workshop and Dance Classical Academic Conducted by Martin Padron.
Monitor choreography belongs to the Youth Area of the City of Santa Ursula. 2004/2009.
Hip Hop Workshop, by Candy Machado.
Student of the International Dance Center. 2005/2007.
Component of the Ballets de Tenerife, International Dance Center, directed by Miguel Navarro. Acting in many auditoriums of the Canary Islands. 2005/2007.
Dancer in Latino Show Chain Sheraton Hotels in the city of Fez, Morocco. 2006.
Dancer-choreographer and various extras for Carnival Parades. 2006/2007/2008.
Component of the corps de ballet of Carnival Gala.by Rafael Amargo. 2007.
Ballet-Dancer Bravissimo Show (Latin dance, modern, jazz, lyrical ...). 2007/2008/2009.
Acting on TV shows, conventions and hotels.
Dancing Show Latino Havana by night. 2010 in Ferrys Tallinn Company, in the north Europe.
Dancing in Musical Rock Story in the Exit-Palace. 2010.
Classical Dance Workshop at the University of Alicia Alonso of Madrid, with teachers and Cuban dancers and a special visit by Tamara Rojo. Madrid 2010.
Dancer on WEP's Company, for MSC Cruises, (MSC Lirica 2011) and (MSC Musica 2012-2013).