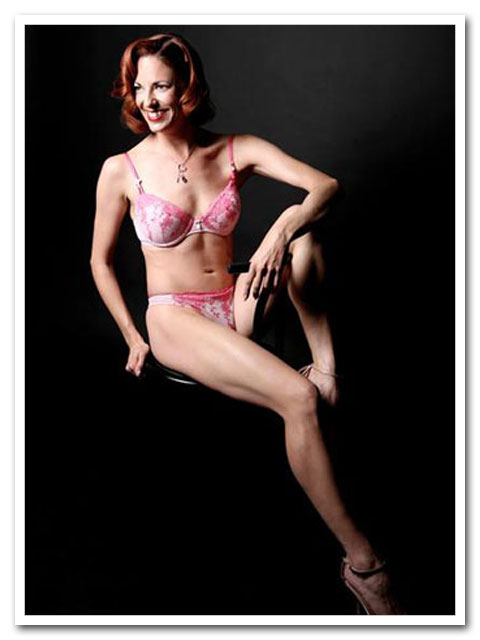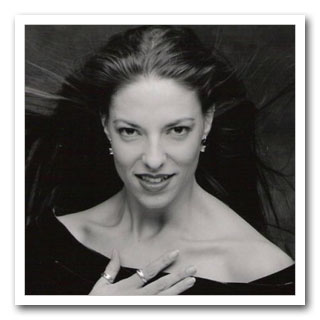 Stats
Dress size: UK 6/82
Shoe size: UK 63
Height: 5'8
Weight: 115 lbs/ 52 kilos/ 8 stone 3
Date of birth: June 10, 1973
Dance Styles
Classical ballet, Jazz, Pointe, Modern, some tap.
Training
Pittsburgh Ballet Theatre School
Chautauqua Performing Arts Center (Festival Company)
National Ballet of Canada Academy
New York State Summer School of the Arts
Scene Study, Method Acting, Psychology of Acting, Classical Ballet, Musical Theatre, Modern Dance, Jazz Dance, Tap, Vocal Coaching, and Ballet.
Additional Skills
Singing
Lifting experience and Adagio
Basic acrobatics
Can partner and solo
45 minute cabaret act. Show program similar to "Desperate women, Gooch from Mame, Sally from Cabaret, Adelaide from Guys and dolls..."
Experience
2008 - present Success Productions, Concorde el Salam
2007 - 2008 Morag Productions/ Sixth Star, SAGA Cruise Lines
2006 Showstoppers Taiwan Tour, Paul Walsh/ Patrice Marques
2005 - 2006 DGM Productions, MSC Cruceire
2004 - 2005 Belinda King Presents, Casino Vilamoura
2003 - 2004 Anita Mann productions, Holland America Cruise Lines
2002 Universal Ballet, Korea, Julie Moon, Director
2001 - 2002 Companya Neoclasical de Danse, Espana, Daniel Bonatti, Director
2000 - 2001 Crystal Cruise Line, Kathy Orm & Gretchen Gurtz
1998 - 2000 Lyric Opera of Chicago, Maria Tallchief, Director
1997-1999 The Joffrey Ballet of Chicago, Gerald Arpino, Director
1997 Indianapolis Ballet Theater, Eldar Elaiev, Director
1996-1997 State Street Ballet of Santa Barbara, Rodney Gustafson, Director
1996-1997 Los Angeles Classical Ballet, David Wilcox, Director
1996 San Diego Ballet, Robin Morgan, Director
1995 Los Angeles Ballet, John Clifford, Director
1991 - 1995 Pittsburgh Ballet Theatre Company, Patricia Wilde, Director
Speaks fluent English, and basic Spanish, German and Russian. She holds a valid passport, British Seamans book and Bahamas seabook. She is an American national.