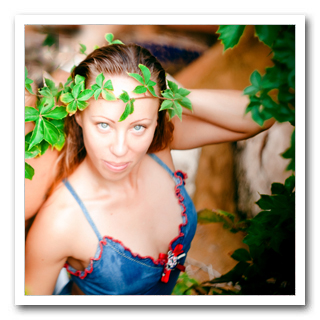 Date of Birth - 18th of March 1982
Height - 1.62 cm
Weight - 50kg
Nationality: Ukrainian
Personal Profile and Key Skills
I am a hardworking dancer who has worked in Ukraine and out of the border of Ukraine (Turkey,Germany). I have excellent personal skills including a confident, mature personality combined with an open, approachable nature and the ability to work as both a team player and as a highly motivated individual. My key skills include the following :
- Experience of working with different styles of dancing
- Experience of creation of dancing numbers and dancing shows
- Technical and actor's abilities on the stage in various kinds of dancing shows and musicals
- Communicative creative charismatic person who has talent in this field
Base and High Education
- Special Education Complex School-Lyceum with a Math Class Bias (1989-1999) , Ukraine, Simferopol
- University Education is National Taurida University the Math and IT Department (1999-2004), Ukraine, Simferopol
Dance Education
Rhythmic Gymnastic (the Candidate for the Master of sport ) (1986-1993), Ukraine, Simferopol.
Studied Jazz and Modern dance in ensemble *Music Safe* (1994 - 2006), Simferopol, Ukraine. I was a soloist there.
The advanced training in Hamburg School of Entertainment (18.01.2011 - 24.02.2011) included Jazz, Moderndance, Funky, Hip Hop.
Working places
Dance Teacher of children in Dance ensemble *Music Safe* (2000 - 2006), Simferopol, Ukraine
Ukrainian Academy of Press, IT and Math teacher (2004-2006)
Solodancer in Club AliBey, Belek, Turkey (2006 -2010). I performed there Folk dance show, Ballroom dance show, Madonna show is based on modern dance style and musicals, such as "Lion King", "The Dances Of The Vampires", "Beauty and The Beast", "Joseph", "Spamalot", "Bombey Dreams". I played a main roles and characters there.
Dance captain and choreographer in Club AliBey, Belek, Turkey (2008 -2010)
Solodancer on the cruise ship of Aida company.(18.01.2011 - 03.09.2011)
Personal Interests
I like the active part of this life: travelling (trying to see new world and local places), improving my knowledge of my Education, meeting new people, enjoying most sports , learning languages and cultures.
My english level is B1-B2. I speak english confidently.
- I have a diploma of Art School (1993-1997) as a painter and won on first place in all-Ukrainian contest drawing. I like to do different kinds of make-up for shows and theatre.
I had a huge experience as an actress playing in different spectacles. As a result, my scenic speech is good.
With a computer education I am an advanced user.
My hobby is table tennis, which is improved by visiting a section.
My feature is friendliness.