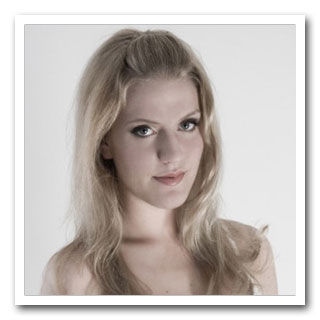 Stats
Height: 177 cm / 5'9
Weight: 61 kg / 135 pounds
Hair: Blonde
Eyes: Blue
Date of birth: 08-23-1989
Nationality: Dual citizen of the Republic of Ireland (EU) and Australia.
Dance Styles
Ballet, jazz, contemporary, tap
Training
RAD Classical Ballet- 12 Years and exams passed with distinction.
Strong Jazz, Contemporary and Tap training to advanced levels for 13 years with Dianne Talbot.
Experienced in teaching dance for students aged 4 to 17.
Experience
Show Contracts
Norwegian Cruise Lines (Pearl) 2009/2010
Feerie - Dancer - Moulin Rouge, Paris 2009
Belissimo - Dancer - Harald Wohlfahrt for Variete, Germany. 2008/2009
Zingara - Dancer - Conrad Jupiters Casino, Gold Coast Australia 2007/2008
Commercial/Film/Television
BMW 730d Car Unveiling - Dancer - Variete for BMW and sponsers. 2008
Singh is Kinng - Dancer - Bollywood Film, featuring Snoop Dogg. 2008
NRA Fashion Awards - Dancer - Australian Broadcast, Channel 9. 2008
Nightclub Dance Shows - Dancer - Cocktails and Dreams, Gold Coast Australia. 2008
Musicals:
West Side Story - Velma - Rockhampton Venues and Events, Australia 2007
42nd Street - Phyllis Dale - Rockhampton Musical Union, Australia 2005
Me and My Girl - Dancer - Rockhampton Musical Union, Australia 2006
References:
Lee Kearney and Marcus Burke; Soloist/Dancer- Moulin Rouge, Paris;