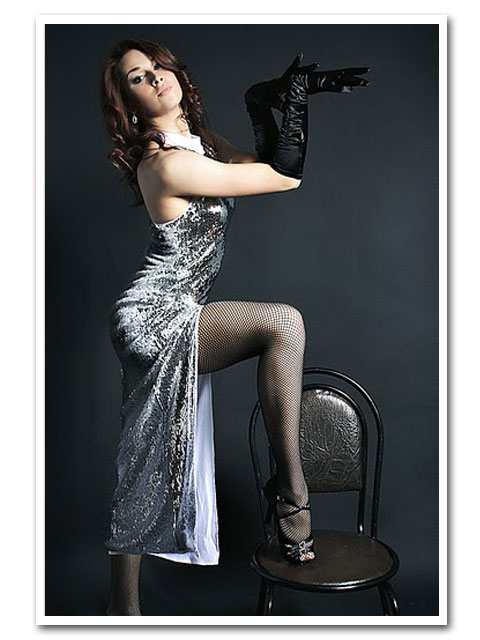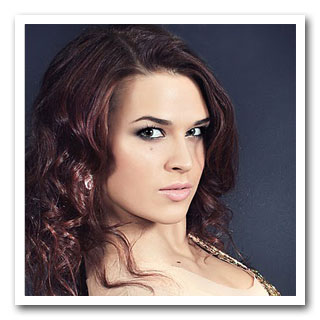 PROFESSIONAL DANCER AND MODEL
Born in Ukraine in 1988.
EDUCATION:
Bachelor Degree (2011) from the Belarusian State University of Culture and Arts, where she studied professional dance in Latino Ballroom, Jazz, and Contemporary styles. Occupation - Choreographer.
WORKING EXPERIENCE:
Former activities as a dancer:
Belarussian State Stage Theatre, Ballet Artist
Belarussian State Circus, Ballet Artist
Academy of Dance MEMFIS, choreographer
Member of Dancing Duo "Sapphire" since 2007 to 2010. Duo worked in Latin American dance styles as Cha-cha-cha, Rumba, Rock-n-roll, Samba, Tango, and Jive.
Participated in various dancing concerts and festivals in Russia, Belarus (The International Festival of Arts "Slavianski Bazaar in Vitebsk", 2009-2010), Ukraine, and Turkey. Danced in the best night-clubs in Russia, Belarus, Princess Hotel in Istanbul, Turkey; City Center and Diplomatic Club in Doha, Qatar.
COMERCIAL PORPOSAL:
Since 2011 Irina offers solo Show-Program with dances included Samba, Lyrical Jazz, Tango, Spanish Dance, and Blues.